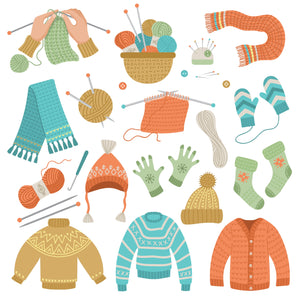 Upcoming class dates: Wednesday October 4, 11, 18
9:00 AM - 11:00 AM
This class is for adventurous beginners or intermediate knitters. The open forum allows you to knit whatever project you need help with. Ideas... socks, two socks at a time, colorwork, make your first sweater, help finish a sweater. You choose!
Masks optional, vaccination preferred.
By purchasing this product, you will be signed up for the class. Materials must be purchased separately. Feel free to ask us for help choosing your class supplies in the shop!
Students receive a 10% discount on in store purchases only from the time they sign up through the duration of the class.